Los Angeles, California Drug and Alcohol Testing Centers
If you are an employer or individual in need of a Drug or Alcohol Test in Los Angeles, CA or the surrounding areas, Accredited Drug Testing has multiple drug and alcohol testing locations within minutes of your home or office. Our local Los Angeles, CA drug testing centers offer urine drug testing, hair drug testing, alcohol testing, DOT physicals, DOT drug testing and DNA testing. Our drug and alcohol testing services are provided for companies in need of a pre-employment drug test, random drug test and post-accident drug test. We also provide testing for individuals needing a drug or alcohol test for court ordered reasons, probation or family purposes. Same day service is available and the process to schedule a test is fast and easy. Drug testing methods include urine, oral/saliva, hair follicle, blood, ETG and breath alcohol testing. Negative test results are generally available in 24-48 hours and all tests are analyzed by a SAMHSA Certified Laboratory and verified by our Medical Review Officers (MRO's). Rapid/instant result testing is also available at many of our Los Angeles, CA testing centers. We also offer onsite mobile drug testing for employers needing to test multiple employees at one time.
"When You Need A Test, Choose The Best"
Los Angeles Drug Testing locations
For additional testing center locations, please call (800) 221-4291
With our talented team of drug testing specialists, you can always count on receiving a professional and knowledgeable experience delivered each time with the utmost respect for confidentiality.
Every day we work closely with companies of all sizes and all industries, as well as with third party administrators and individuals in need of an Los Angeles drug test. Our comprehensive portfolio of Los Angeles drug testing and Los Angeles alcohol screening services is designed to always meet your testing needs.
Services provided at our Los Angeles drug testing, alcohol testing and DNA testing are designed to be your "One Stop Shopping" for all of your Los Angeles drug testing needs.
Los Angeles Drug Testing Services
Our Los Angeles, CA drug testing centers provide a wide variety of standard drug and alcohol tests, as well as customized drug screening to meet a specific need. Our standard drug test is a 5 panel, 9 panel, 10 panel, 11 panel and 12 panel drug screen which can also be expanded to look for additional opiates, prescription drugs, K2, spice and bath salts.
If you are not sure of what specific Los Angeles, CA drug test you need, please speak with one of our trained professionals to review some of the many options available to you at our Los Angeles Accredited Drug Testing centers. Los Angeles testing centers are located throughout Los Angeles, CA and the surrounding areas and our ADT staff members are committed to providing affordable, convenient and confidential drug, alcohol and DNA testing services.
Were you looking, instead, for:
Related Regional Locations
About Los Angeles
Local Area Info: Los Angeles
Los Angeles (/l??s ?ænd??l?s/ (listen);[a] Spanish: Los Ángeles), officially the City of Los Angeles and often known by its initials L.A., is the most populous city in California, the second most populous city in the United States, after New York City, and the third most populous city in North America. With an estimated population of four million, Los Angeles is the cultural, financial, and commercial center of Southern California. The city is known for its Mediterranean climate, ethnic diversity, Hollywood and the entertainment industry, and its sprawling metropolis. Los Angeles is the largest city on the West Coast of North America.
Los Angeles is in a large basin bounded by the Pacific Ocean on one side and by mountains as high as 10,000 feet (3,000 m) on the other. The city proper, which covers about 469 square miles (1,210 km2), is the seat of Los Angeles County, the most populated county in the country. Los Angeles is also the principal city of the Los Angeles metropolitan area, the second largest in the United States after that of New York City, with a population of 13.1 million. It is part of the Los Angeles-Long Beach combined statistical area, also the nation's second most populous area with a 2015 estimated population of 18.7 million.
Los Angeles is one of the most substantial economic engines within the United States, with a diverse economy in a broad range of professional and cultural fields. Los Angeles is also famous as the home of Hollywood, a major center of the world entertainment industry. A global city, it has been ranked 6th in the Global Cities Index and 9th in the Global Economic Power Index. The Los Angeles metropolitan area also has a gross metropolitan product of $1.044 trillion (as of 2017[update]), making it the third-largest in the world, after the Tokyo and New York metropolitan areas. Los Angeles hosted the 1932 and 1984 Summer Olympics and will host the event for a third time in 2028. The city also hosted the Miss Universe pageant twice, in 1990 and 2006, and was one of 9 American cities to host the 1994 FIFA men's soccer World Cup and one of 8 to host the 1999 FIFA women's soccer World Cup, hosting the final match for both tournaments.
Los Angeles Employee Drug Testing
Businesses that utilize an employee drug testing program are commonly referred to as a Drug Free Workplace. However, many times companies do not fully qualify as a Drug Free Workplace because the drug testing program which they use does not have all of the components which make up a true Drug Free Workplace.
The benefits of being a true Drug Free Workplace can include but are not limited to:
Enhanced Employee Performance
Reduced Job-Related Accidents
Reduced Employee Absenteeism
Lower Workers Compensation Rates
Improved Employee Moral
Customer Satisfaction
In addition, many companies regardless of size report that being a Drug Free Workplace has increased the quality of job applicants and improved the overall workplace environment.
Also many states such as Florida, Georgia, Kentucky, Mississippi, Tennessee, South Carolina, Virginia, Wyoming, Ohio, Alabama, Arkansas, Washington provide by law a discount on workers compensation insurance rates provided a business qualifies as a Drug Free Workplace in accordance with state law.
States Which Provide Workers Compensation Discounts for Drug Free Workplace Programs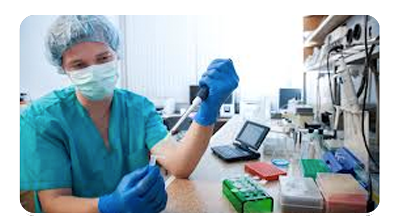 | | | |
| --- | --- | --- |
| Alabama 5% | Arkansas 5% | Florida 5% |
| Kentucky 5% | Misissippi 5% | Ohio 5% |
| Tennessee 5% | Virginia 5% | Washington 5% |
Accredited Drug Testing Inc will work with your insurance agent to ensure that any available discounts are provided for implementing and properly maintaining a drug free workplace.
Any company can benefit by being a Drug Free Workplace regardless of the number of employees, but it is crucially important that any business that wishes to be a Drug Free Workplace maintain the program properly.
A properly maintained Drug Free Workplace should include the following:
A written Drug Free Workplace Policy
Employee Drug Testing
Employee Education
Supervisor Training
Employee Assistance Program(EAP)
Drug Free Workplace Signage
Studies have shown that substance abuse among employees has serious repercussions for both the working environment and the economic success of the business.
As a result of drug and alcohol abuse, employers see increased costs related to medical fees, absenteeism and overall productivity.
Los Angeles companies regardless of size wishing to implement a Drug Free Workplace can contact Accredited Drug Testing and ADT can schedule all drug tests and manage the entire Drug Free Workplace program for our clients. Simply speak with an ADT drug testing representative and tell them you are interested in our Los Angeles drug testing services and programs.
When it comes to employee drug testing, we recognize the importance of convenience and confidentiality. For that reason, we offer online scheduling and delivery of test results, which allow employers to utilize our services from the convenience of their office.
In addition, we also provide Mobile Drug Testing that brings our Los Angeles drug testing services right to your place of business. These on-site services are able to ensure maximum employee participation as well as minimum disruption to the work day. (Additional fees may apply).
Los Angeles Alcohol Testing
In addition to offering Los Angeles drug testing in , ADT also offers urine, saliva, breath and ETG alcohol testing for DOT and NON-DOT requirements.
Los Angeles DOT Drug & Alcohol Testing
As a National drug and alcohol testing company, the staff of Accredited Drug Testing Inc is certified and qualified in DOT drug and alcohol testing collections and our in-house staff are fully knowledgeable of DOT 49 CFR Part 40. All DOT tests include test collections by a qualified ADT technician, SAMHSA certified laboratory analysis and verification by a qualified Medical Review Officer.
Accredited Drug Testing provides DOT required 5 panel urine tests, breath alcohol tests, consortium/random pool membership and all Federal Chain of Custody documents. If you need a DOT drug or alcohol test, simply call the ADT office and speak with one of our DOT drug testing specialists.
To review DOT 49 CFR Part 40 Drug and Alcohol Regulations Click Here
ADT can schedule and manage all of your DOT and NON-DOT drug testing needs Nationwide, anywhere and at anytime.
Additional Services-Background Checks and Physicals
In addition, to Los Angeles drug testing, Los Angeles alcohol testing and Los Angeles DNA testing, Accredited Drug Testing Inc also provides background checks for employers conducting employee screenings.
Accredited Drug Testing also provides Department of Transportation (DOT) physicals for CDL truck drivers(49 CFR, Part 40) or companies in need of Return To Duty or Job Fitness exams.
"One Stop Shopping" for all of your Los Angeles, CA Drug Testing Needs
If you are a HR/Office manager needing employee drug testing, a school, government agency or simply an individual in need of a drug or alcohol test, Accredited Drug Testing Inc provides drug testing for pre-employment, random, reasonable suspicion, return to duty, post accident, court ordered or any other drug testing need, Call Accredited Drug Testing today (800)221-4291
Show Regional Data
Population (total): Population in 2017: 3,999,759 (100% urban, 0% rural). >Population change since 2000: +8.3%
Population (male): 1,983,247
Population (female): 2,016,512
Median Age: 35.8 years
Ancestries: Ancestries: American (3.0%), Armenian (2.6%), Iranian (1.7%), European (1.2%), Russian (1.2%), Italian (1.2%).
Population Density:
Zip Codes: 90003, 90004, 90005, 90006, 90007, 90010, 90011, 90012, 90013, 90014, 90015, 90017, 90018, 90019, 90020, 90021, 90024, 90025, 90026, 90027, 90028, 90029, 90031, 90033, 90034, 90036, 90037, 90038, 90041, 90042, 90043, 90044, 90046, 90047, 90048, 90049, 90057, 90061, 90062, 90064, 90065, 90067, 90068, 90069, 90077, 90089, 90094, 90272, 90275, 90291, 90293, 90402, 90405, 90502, 91040, 91042, 91105, 91303, 91304, 91306, 91311, 91316, 91324, 91325, 91326, 91330, 91331, 91335, 91340, 91342, 91343, 91344, 91345, 91352, 91356, 91364, 91367, 91401, 91402, 91403, 91405, 91406, 91411, 91423, 91436, 91601, 91602, 91604, 91606, 91607
Median Incomes:
Estimated median household income in 2017: $60,197 (it was $36,687 in 2000)
Estimated per capita income in 2017: $33,496 (it was $20,671 in 2000)
Estimated median house or condo value in 2017: $647,000 (it was $215,600 in 2000) Los Angeles:$647,000CA:$509,400

In 1771, Franciscan friar Junípero Serra directed the building of the Mission San Gabriel Arcángel, the first mission in the area. On September 4, 1781, a group of forty-four settlers known as "Los Pobladores" founded the pueblo they called El Pueblo de Nuestra Señora la Reina de los Ángeles, 'The Town of Our Lady the Queen of the Angels'.[b] The present-day city has the largest Roman Catholic Archdiocese in the United States. Two-thirds of the Mexican or (New Spain) settlers were mestizo or mulatto, a mixture of African, indigenous and European ancestry. The settlement remained a small ranch town for decades, but by 1820, the population had increased to about 650 residents. Today, the pueblo is commemorated in the historic district of Los Angeles Pueblo Plaza and Olvera Street, the oldest part of Los Angeles.